| | | |
| --- | --- | --- |
| 1 | Journey | Don't Stop Believin' |
| 2 | Cupid | Cupid Shuffle |
| 3 | Black Eyed Peas | I Gotta Feeling |
| 4 | Lmfao | Sexy And I Know It |
| 5 | Bon Jovi | Livin' On A Prayer |
| 6 | AC/DC | You Shook Me All Night Long |
| 7 | Morrison, Van | Brown Eyed Girl |
| 8 | Psy | Gangnam Style |
| 9 | DJ Casper | Cha Cha Slide |
| 10 | Diamond, Neil | Sweet Caroline (Good Times Never Seemed So Good) |
| 11 | B-52's | Love Shack |
| 12 | Beyonce | Single Ladies (Put A Ring On It) |
| 13 | Maroon 5 Feat. Christina Aguilera | Moves Like Jagger |
| 14 | Jepsen, Carly Rae | Call Me Maybe |
| 15 | V.I.C. | Wobble |
| 16 | Def Leppard | Pour Some Sugar On Me |
| 17 | Beatles | Twist And Shout |
| 18 | Usher Feat. Ludacris & Lil' Jon | Yeah |
| 19 | Macklemore & Ryan Lewis Feat. Wanz | Thrift Shop |
| 20 | Jackson, Michael | Billie Jean |
| 21 | Rihanna Feat. Calvin Harris | We Found Love |
| 22 | Lmfao Feat. Lauren Bennett And Goon Rock | Party Rock Anthem |
| 23 | Pink | Raise Your Glass |
| 24 | Outkast | Hey Ya! |
| 25 | Isley Brothers | Shout |
| 26 | Sir Mix-A-Lot | Baby Got Back |
| 27 | Lynyrd Skynyrd | Sweet Home Alabama |
| 28 | Mars, Bruno | Marry You |
| 29 | Timberlake, Justin | Sexyback |
| 30 | Brooks, Garth | Friends In Low Places |
| 31 | Lumineers | Ho Hey |
| 32 | Lady Gaga Feat. Colby O'donis | Just Dance |
| 33 | Sinatra, Frank | The Way You Look Tonight |
| 34 | Sister Sledge | We Are Family |
| 35 | Clapton, Eric | Wonderful Tonight |
| 36 | Temptations | My Girl |
| 37 | Loggins, Kenny | Footloose |
| 38 | Train | Marry Me |
| 39 | Kool & The Gang | Celebration |
| 40 | Daft Punk Feat. Pharrell Williams | Get Lucky |
| 41 | Seger, Bob & The Silver Bullet Band | Old Time Rock & Roll |
| 42 | James, Etta | At Last |
| 43 | Cruz, Taio | Dynamite |
| 44 | Vanilla Ice | Ice Ice Baby |
| 45 | Bryan, Luke | Country Girl (Shake It For Me) |
| 46 | Houston, Whitney | I Wanna Dance With Somebody (Who Loves Me) |
| 47 | Jackson, Michael | Thriller |
| 48 | Pitbull Feat. Ne-Yo, Afrojack & Nayer | Give Me Everything |
| 49 | ABBA | Dancing Queen |
| 50 | Thicke, Robin Feat. Pharrell & T.I. | Blurred Lines |
| 51 | Flo Rida | Good Feeling |
| 52 | Jackson, Michael | Don't Stop 'Til You Get Enough |
| 53 | Jackson, Michael | P.Y.T. (Pretty Young Thing) |
| 54 | Brown Band, Zac | Chicken Fried |
| 55 | Foundations | Build Me Up Buttercup |
| 56 | Presley, Elvis | Can't Help Falling In Love |
| 57 | Commodores | Brick House |
| 58 | House Of Pain | Jump Around |
| 59 | Shelton, Blake | God Gave Me You |
| 60 | Lmfao Feat. Lil Jon | Shots |
| 61 | Fun. Feat. Janelle Monae | We Are Young |
| 62 | Brown, Chris | Forever |
| 63 | Mars, Bruno | Just The Way You Are |
| 64 | Wild Cherry | Play That Funky Music |
| 65 | Macklemore & Ryan Lewis Feat. Ray Dalton | Can't Hold Us |
| 66 | Armstrong, Louis | What A Wonderful World |
| 67 | Adams, Bryan | Summer Of '69 |
| 68 | Earth, Wind & Fire | September |
| 69 | Rednex | Cotton Eye Joe |
| 70 | Perry, Katy | Firework |
| 71 | Will.I.Am Feat. Britney Spears | Scream & Shout |
| 72 | Big & Rich | Save A Horse (Ride A Cowboy) |
| 73 | Mraz, Jason | I'm Yours |
| 74 | Jordan, Montell | This Is How We Do It |
| 75 | Griffiths, Marcia | Electric Boogie (Electric Slide) |
| 76 | Village People | Y.M.C.A. |
| 77 | Righteous Brothers | Unchained Melody |
| 78 | Bee Gees | Stayin' Alive |
| 79 | Dexy's Midnight Runners | Come On Eileen |
| 80 | Rihanna | Don't Stop The Music |
| 81 | Jackson, Michael | The Way You Make Me Feel |
| 82 | Flo Rida Feat. T-Pain | Low |
| 83 | Aerosmith | I Don't Want To Miss A Thing |
| 84 | Lopez, Jennifer Feat. Pitbull | On The Floor |
| 85 | Cyrus, Miley | Party In The U.S.A. |
| 86 | Flo Rida Feat. Sia | Wild Ones |
| 87 | Salt-N-Pepa | Push It |
| 88 | Minaj, Nicki | Starships |
| 89 | Lauper, Cyndi | Girls Just Want To Have Fun |
| 90 | Harris, Calvin | Feel So Close |
| 91 | Mumford & Sons | I Will Wait |
| 92 | Mars, Bruno | Locked Out Of Heaven |
| 93 | Usher Feat. Will.I.Am | Omg |
| 94 | Flo Rida Feat. David Guetta | Club Can't Handle Me |
| 95 | Springfield, Rick | Jessie's Girl |
| 96 | California Swag District | Teach Me How To Dougie |
| 97 | Lonestar | Amazed |
| 98 | Perri, Christina | A Thousand Years |
| 99 | Queen | Crazy Little Thing Called Love |
| 100 | Hayes, Hunter | Wanted |
| 101 | Mraz, Jason | I Won't Give Up |
| 102 | Icona Pop Feat. Charli Xcx | I Love It |
| 103 | Black Eyed Peas | Let's Get It Started |
| 104 | Nelly | Hot In Herre |
| 105 | Jackson, Michael | Beat It |
| 106 | One Direction | What Makes You Beautiful |
| 107 | Lady Gaga | Poker Face |
| 108 | Pitbull Feat. Christina Aguilera | Feel This Moment |
| 109 | Rascal Flatts | Bless The Broken Road |
| 110 | Beyonce Feat. Jay-Z | Crazy In Love |
| 111 | Checker, Chubby | The Twist |
| 112 | Mraz, Jason & Colbie Caillat | Lucky |
| 113 | Journey | Faithfully |
| 114 | Buble, Michael | Everything |
| 115 | Fun. | Some Nights |
| 116 | Young M.C. | Bust A Move |
| 117 | Green, Al | Let's Stay Together |
| 118 | Black Eyed Peas | Boom Boom Pow |
| 119 | Medley, Bill & Jennifer Warnes | (I've Had) The Time Of My Life |
| 120 | Timberlake, Justin Feat. Jay-Z | Suit & Tie |
| 121 | Sinatra, Frank | Fly Me To The Moon |
| 122 | Brooks & Dunn | Boot Scootin' Boogie |
| 123 | Guns N' Roses | Sweet Child O' Mine |
| 124 | Hammer, M.C. | U Can't Touch This |
| 125 | Johnson, Jack | Better Together |
| 126 | Mars, Bruno | Treasure |
| 127 | Usher | DJ Got Us Fallin' In Love |
| 128 | Florida-Georgia Line Feat. Nelly | Cruise |
| 129 | Guetta, David Feat. Sia | Titanium |
| 130 | 50 Cent | In Da Club |
| 131 | King, Ben E. | Stand By Me |
| 132 | Keith, Toby | Red Solo Cup |
| 133 | Daft Punk | One More Time |
| 134 | Los Del Rio | Macarena |
| 135 | Minaj, Nicki | Super Bass |
| 136 | Old Crow Medicine Show | Wagon Wheel |
| 137 | Kid Rock | All Summer Long |
| 138 | Rihanna | Only Girl (In The World) |
| 139 | Buble, Michael | Save The Last Dance For Me |
| 140 | Adele | Make You Feel My Love |
| 141 | Black Eyed Peas | The Time (Dirty Bit) |
| 142 | Jones, Norah | Come Away With Me |
| 143 | Madonna | Like A Prayer |
| 144 | Paisley, Brad | She's Everything |
| 145 | Shelton, Blake | Honey Bee |
| 146 | Ke$Ha | Tik Tok |
| 147 | Timberlake, Justin | Mirrors |
| 148 | Wanted | Glad You Came |
| 149 | Flo Rida Feat. Keisha | Right Round |
| 150 | Pink | Get The Party Started |
| 151 | Thompson Square | Are You Gonna Kiss Me Or Not |
| 152 | KC & The Sunshine Band | Get Down Tonight |
| 153 | Smith, Will | Gettin' Jiggy Wit It |
| 154 | Romantics | What I Like About You |
| 155 | Jackson 5 | ABC |
| 156 | West, Kanye Feat. Jamie Foxx | Gold Digger |
| 157 | Beatles | All You Need Is Love |
| 158 | K-Ci & Jojo | All My Life |
| 159 | Adele | Rolling In The Deep |
| 160 | Cheap Trick | I Want You To Want Me |
| 161 | Jay-Z Feat. Alicia Keys | Empire State Of Mind |
| 162 | Prince | Kiss |
| 163 | Sugarland | Stuck Like Glue |
| 164 | Mcgraw, Tim With Faith Hill | It's Your Love |
| 165 | Rascal Flatts | My Wish |
| 166 | Kings Of Leon | Sex On Fire |
| 167 | Mcgraw, Tim | My Best Friend |
| 168 | UB40 | Red Red Wine |
| 169 | Franklin, Aretha | Respect |
| 170 | A-Ha | Take On Me |
| 171 | Paisley, Brad | Then |
| 172 | Spice Girls | Wannabe |
| 173 | Flo Rida | Whistle |
| 174 | Pitbull Feat. Tjr | Don't Stop The Party |
| 175 | Gaye, Marvin | Let's Get It On |
| 176 | Travolta, John & Olivia Newton-John | Grease Megamix |
| 177 | Cash, Johnny | Ring Of Fire |
| 178 | Foster The People | Pumped Up Kicks |
| 179 | Idol, Billy | White Wedding |
| 180 | Queen | Bohemian Rhapsody |
| 181 | Brown, Chris | Yeah 3x |
| 182 | Trey Songz Feat. Nicki Minaj | Bottoms Up |
| 183 | Digital Underground | The Humpty Dance |
| 184 | Harris, Calvin Feat. Florence Welsh | Sweet Nothing |
| 185 | Sledge, Percy | When A Man Loves A Woman |
| 186 | Adams, Bryan | (Everything I Do) I Do It For You |
| 187 | Aerosmith | Walk This Way |
| 188 | Dion | Runaround Sue |
| 189 | Queen | Another One Bites The Dust |
| 190 | Four Tops | I Can't Help Myself (Sugar Pie, Honey Bunch) |
| 191 | Swedish House Mafia Feat. John Martin | Don't You Worry Child |
| 192 | Temptations | Ain't Too Proud To Beg |
| 193 | Lady Gaga | Bad Romance |
| 194 | Sorta Crackers Band | Chicken Dance |
| 195 | Lifehouse | You And Me |
| 196 | Lamontagne, Ray | You Are The Best Thing |
| 197 | Rascal Flatts | Life Is A Highway |
| 198 | Checker, Chubby | Let's Twist Again |
| 199 | Perry, Katy | Last Friday Night (T.G.I.F.) |
| 200 | Taylor, James | How Sweet It Is (To Be Loved By You) |



Source: www.djintelligence.com/pages/mobilebeatprint.asp
[one_half]
Howell's DJ Service includes:
– A WIDE SELECTION OF MUSIC,
including oldies, country, pop and rock.
– RELIABLE & DEPENDABLE Entertainment!
– A PROFESSIONAL Sound and Light System.
– A DJ that PLAYS requests.
– A DJ that listens to YOU.

*Rates:
$125 per hour with a 3 hour commitment.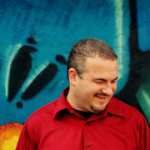 "I can't think of anything that brings me more joy than to be part of life changing events while providing the soundtrack. I urge you to contact me if you're looking for a professional DJ for your wedding, birthday, party or any special occasion that requires musical entertainment for you and your guests. It would be my pleasure to earn your business."
Contact:
Call (765) 717-4825 or use the contact form.
[/one_half] [one_half_last] [/one_half_last]