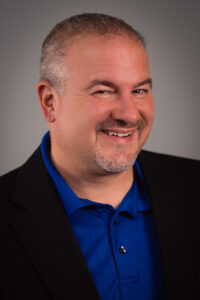 Howell's DJ service began in 1995 when I was working overnights at WMDH and part time at Radio Shack while attending Ball State University. Radio Shack had a great employee discount program and I took advantage of it purchasing 15″ speakers and a 100-watt amplifier. A mixer, a microphone and a couple of CD players later, I had what I needed to DJ. Once the word got out, I was in business.
Since then, components have been replaced, computers and lights have been added, but the top quality service remains the same.
I can't think of anything that brings me more joy than to be part of life changing events while providing the soundtrack. I urge you to contact me if you're looking for a professional DJ for your wedding, birthday, party or any special occasion that requires musical entertainment for you and your guests. It would be my pleasure to earn your business.
Thank you,
Matt Howell
Howell's DJ Service
Ready to start the process and secure your date?